This month, we're gearing up for our very first Adult Anime Club!
To kick off our first meeting, we're showing
Cowboy Bebop: The Movie
(2001) in the
J. Henry Kegley Meeting Room
on
September 6
at
5:30 p.m.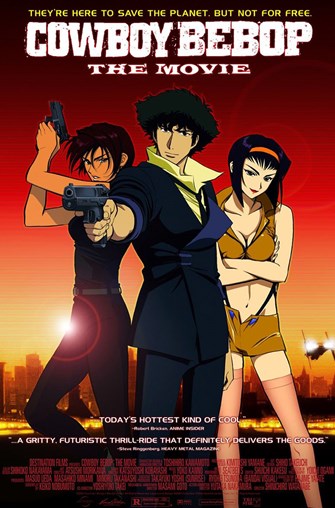 Directed by Shinichiro Watanabe,
Cowboy Bebop: The Movie
recounts the adventures of the bounty hunting crew of the Cowboy Bebop--Spike Spiegel, Jet Black, Faye Valentine, and Edward Wong--as they trawl across the solar system in search of intergalactic criminals. But when a terrorist unleashes a deadly virus on Mars, Spike and the rest of the crew are suddenly caught up in catching the culprit before someone else decides to claim the bounty.
Rated R. 116 minutes.